28 Jul 2016
Remove Moisture From Drying Object: Roto Cone Vacuum Dryers
Anish Pharma Equipment Pvt. Ltd's is manufacturer, exporter and supplier of Roto Cone Vacuum Dryers.
The Roto Cone Vacuum Dryers are extensively used in the pharmaceutical, bulk drugs, fine chemicals for drying purpose. It has very good efficiency, used for removing moisture from the drying object so as to uphold the drying quality.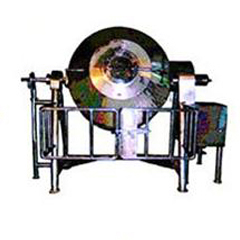 The rate of drying when compared to the typical peddle dryers is very fast and even the lowest value of moisture can also be dried at low temperatures.
It is a homogenous product with unvarying properties and it doesn't require local heating. The processors of these dryers are controlled by the PLC and temperature setting point can be controlled within + 2 ºC making sure of accurate temperature controls.