25 Aug 2016
Vibro Separator & Filter | Pharmaceutical Industry
Lao Soung Machinery Co. Ltd's is a leading designer and manufacturer of Vibro Separator & Filter.
The company found the L-Shape Sieve Frame. The L-shape design helps in reducing hassles and time taken in changing screens. Because of the unique design, the thirty minute of replacement time is reduced to ten minutes.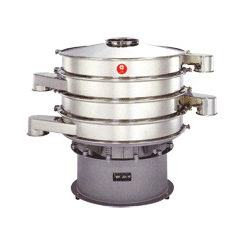 It even has an affective sieving area. Larger area gives higher performance, taking into consideration the same screen diameter. It has a screen design which provides maximum screen for screens. Because of this, the screen can be used longer and therefore there is a reduction in maintenance costs.
Less the number of times there is a screen replacement, fewer are the disturbances in production systems. The frame diameter of a Vibro Separator & Filler is available in 450mm, 300mm and there is an N type, NW type screen frame.
It is a compact & portable design which is easy to clean & assemble and even noiseless.