21 Mar 2016
Weighing and Dispensing Process and Technology in Pharma Industries
Weighing and dispensing process in pharma industries occupies a high priority position. Over the last decades, increased regulations on the manufacturing processes in pharma manufacturing industries led the focus and result is the advanced technology and stringent policies and frameworks.
The pharmaceutical companies can increase the speed and accuracy of their operations with weigh and dispense process technology. While, weighing and dispensing of solids and liquids is a very common activity throughout the pharmaceutical industry processes. Traditionally, workers dispense pharma materials by hand-scooping solids and pumping or pouring liquids.
This is generally conducted in a warehouse during chemical production or in a pharmacy during pharmaceutical dosage-form manufacturing. The chance of spills, leaks and fugitive emissions at weighing and dispensing demands high end and workplace control measures that are required to protect workers. Hence, weighing and dispensing should be performed in a partitioned workplace area with good dilution ventilation.
Weigh and Dispense Optimization
Workers dispense pharma materials by hand-scooping solids and pumping or pouring liquids and on paper-based methods for the tracking of vital production information. This is the prevalent scenario even with the availability of computerized control and manufacturing execution systems in process industries. Several factors contributed to the reservedness of pharmaceutical manufacturers to adopt computerized systems. During 1997, the US Food and Drug Administration (FDA) had no policy controlling the acceptance of electronic records and electronic signatures. Now FDA has adopted Part 11 of Title 21 of the Code of Federal Regulations that is being enforced, where paper-based systems need not be replaced, but electronic records and signatures are accepted by the FDA as binding.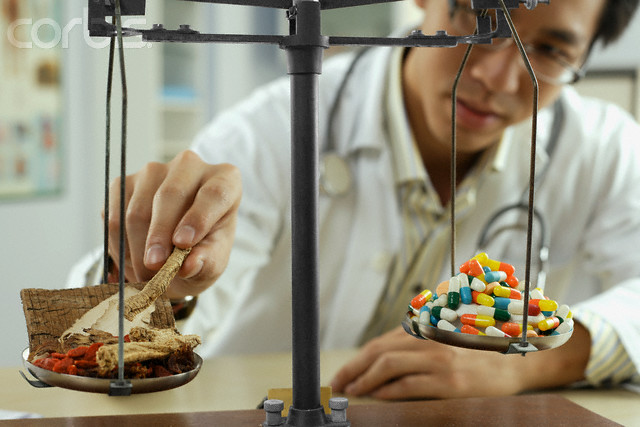 The optimization with online production order processing is difficult, but possible using isolated manual work centers. In the process, each time a human is required to write an entry, sign and/or date a record, there is an opportunity to introduce error, which needs to be rectified with investigation that involves lot of time and cost. An ideal weigh and dispensing system allows ease of operation in an open system architecture that allows integration with other plant floor systems as well as business systems. It removes much potential as possible for introducing errors reduces waste as it increases the efficiency of production and quality processes. Optimizing the weigh and dispensing operations is a critical step in realizing increased return on drug manufacturing assets.
Rockwell Automation's Weigh and Dispense Optimization solution enables maximize the efficiency of dispensing operations and supports the overall manufacturing operations to drive improved and greater business performance. The weighing and dispense optimization is architected to serve as a basis for and integrate seamlessly with plant-wide optimization solutions such as Electronic Batch Recording Systems and Plant Warehouse and Material Management Systems. This is a modular and easily integrated into a centrally managed plant production information system.
The ease of integration also enables increased visibility of plant operations to the rest of enterprise with its efficient integration between manufacturing operations and control with ERP systems.
A leading European contract drug manufacturer, Famar, decided that weighing and dispensing automation would reduce cost and cycle time, guaranteeing total quality and improved throughput.
Weigh and dispense is the backbone of the manufacturing operation and ultimately the starting point of the batch record. Weighing and dispensing need to be done right because the weigh room is the starting point to manufacturing process and a transition point for materials that comes from the warehouse and entering process areas. Keen on careful attention to design, layout and operation are essential to have a high sophisticated equipment.
Raw material staging, large lot dispensing, small and intermediate lot dispensing, equipment wash and preparation, low-humidity dispensing room, sterile dispensing, typical weighing and dispensing, weighing of hazardous materials, sterile weighing, warehouse waste movement, etc, are few stages of the manufacturing process and every other step weighing and dispensing methods are involved.
Simatic IT XFP from Siemens is an all the company's weighing and dispensing requirements. This weighing and dispensing solution was selected Famar for its ease of use, product quality, ability to integrate with SAP, and ability to handle a wide range of product and weighing types. Another important feature is its interactive user interface, through which operators are guided and can perform any weighing order.
The XFP Weighing & Dispensing is recognized for improving manufacturing operations, their productivity while maintaining top quality and security. This is a full audit trail, because it is fully validated by industry standards, and all data are gathered automatically, ensuring compliant manufacturing for both active and nonactive ingredients and allows for automatic reconciliation of each work order. The integrated SAP enterprise resource planning system makes sure information is always accurate in the form of master data, order data, and consumption information.
FactoryTalk Pharma Suite – Being among the companies are striving to eliminate the potential for error from the manufacturing process, Rockwell has another solution for weighing & dispensing process, called FactoryTalk® Pharma Suite. This dispense helps ensure regulatory compliance while reducing risk within weighing and dispensing operations.
The inbuilt barcode identification helps allow the use of correct material and equipment. Material, equipment and personnel activities are systematically linked into a single record of production. A built-in exception management detects and records any deviations from pre-defined processes and specifications. The additional benefits from FactoryTalk Pharma Suite are that it is backed by J2EE technology proven in business-critical environments.